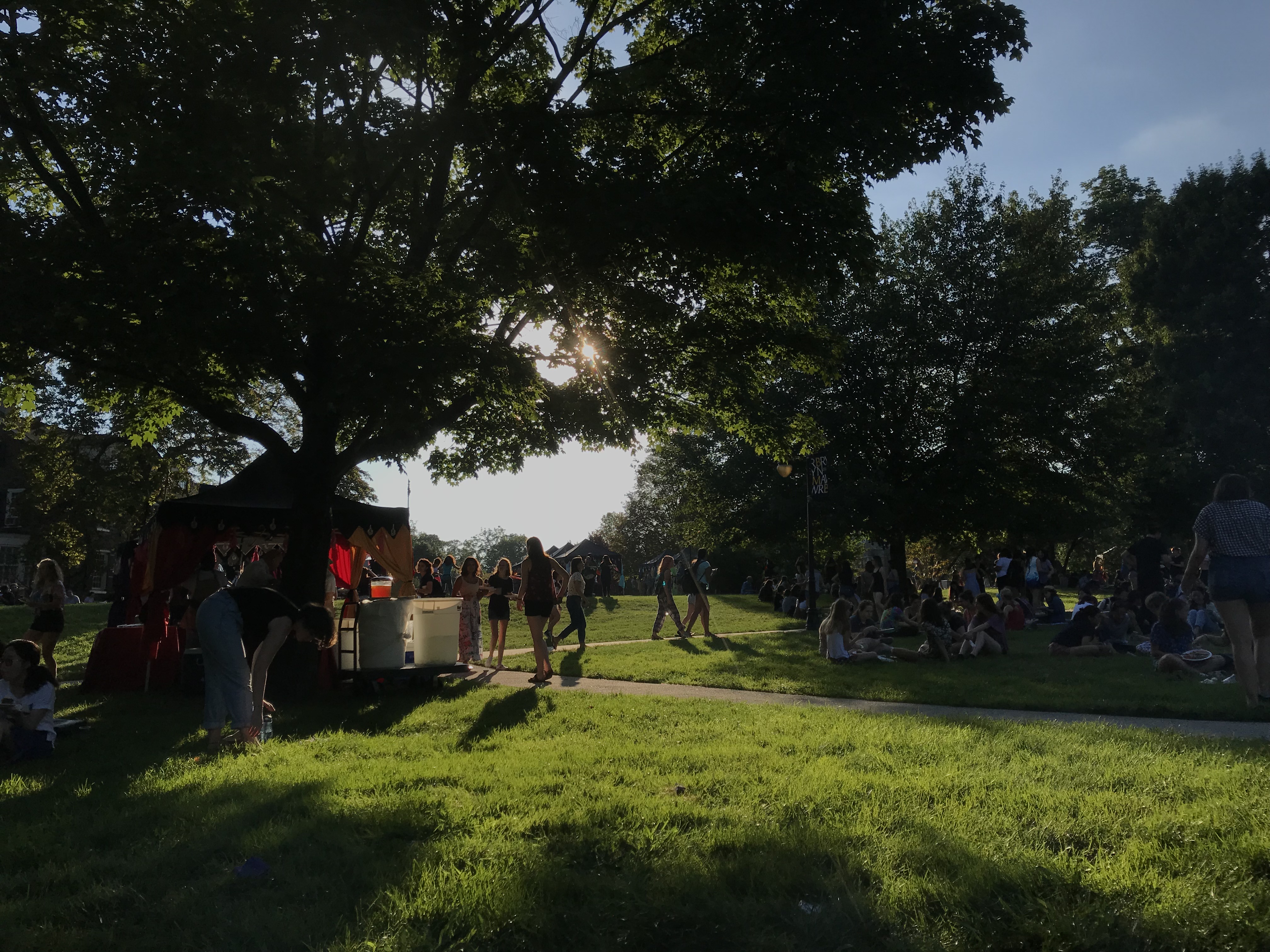 This year I moved off campus to a nearby apartment with Sabrina, a kind friend, ambitious chemist, and fellow Korean-drama watcher. In our apartment we are close enough to campus to glimpse the clock tower of Taylor Hall through the trees. While being off campus may have some disadvantages, we do enjoy cooking in our apartment, and there is nothing homier than the inviting array of aromas rising from the pots on the stove!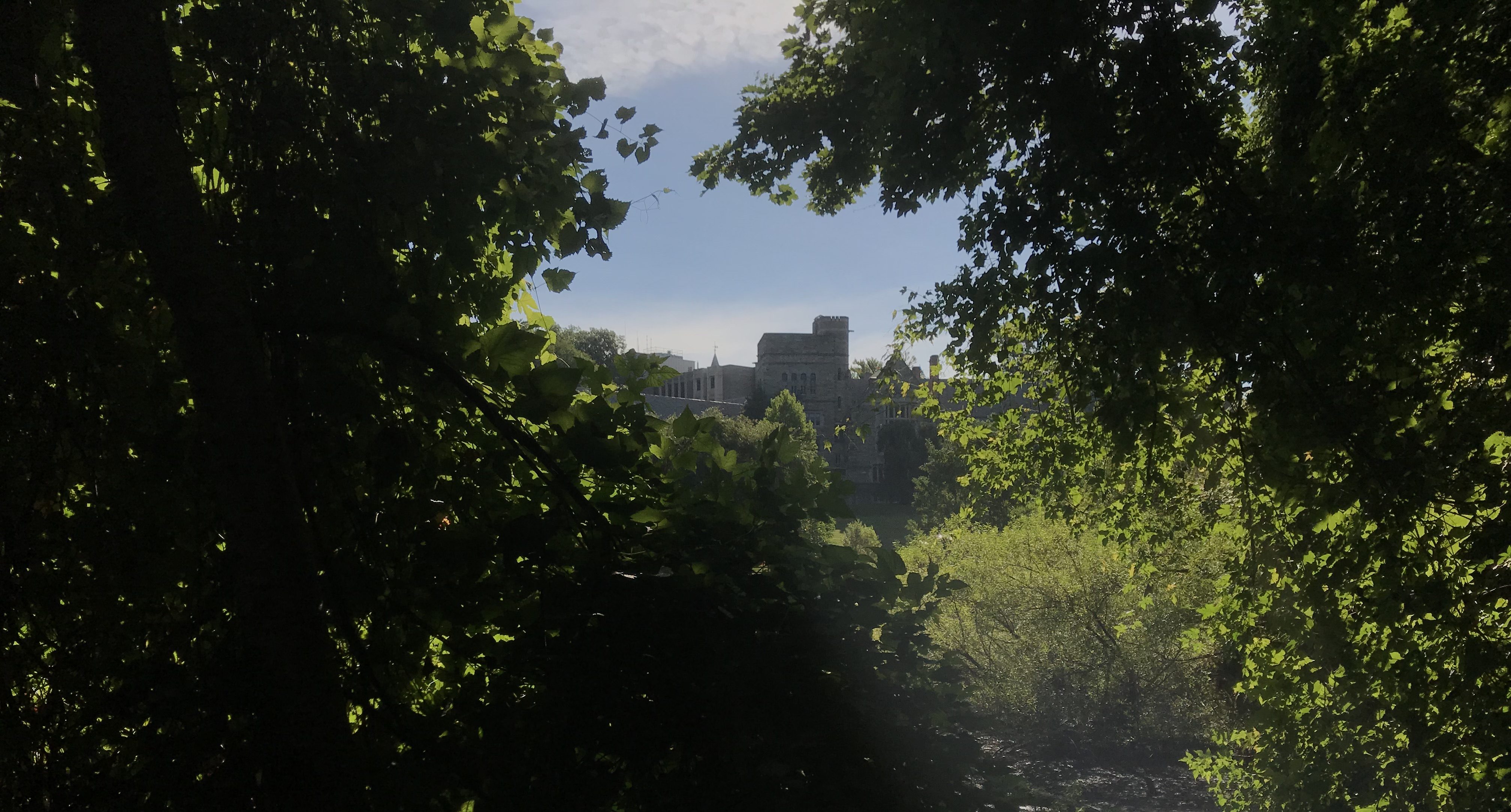 Yet our apartment off campus is not a far walk from Park, our science building. Not a STEM major myself, I wasn't aware of the extent of the renovations there. However, Sabrina got me up-to-date with the progression and gave me a tour of the final product—an impressive multistory addition with plenty of sunlight, furnished with spring-green furniture and floor-to-ceiling whiteboards. Mawrtyrs: this marvelous space is open to you regardless of your major! While no doubt every Mawrtyr has found their own special study space (I find it hard to wrest myself from the Quita Woodward Room), sometimes a change of space is the perfect impetus for inspiration.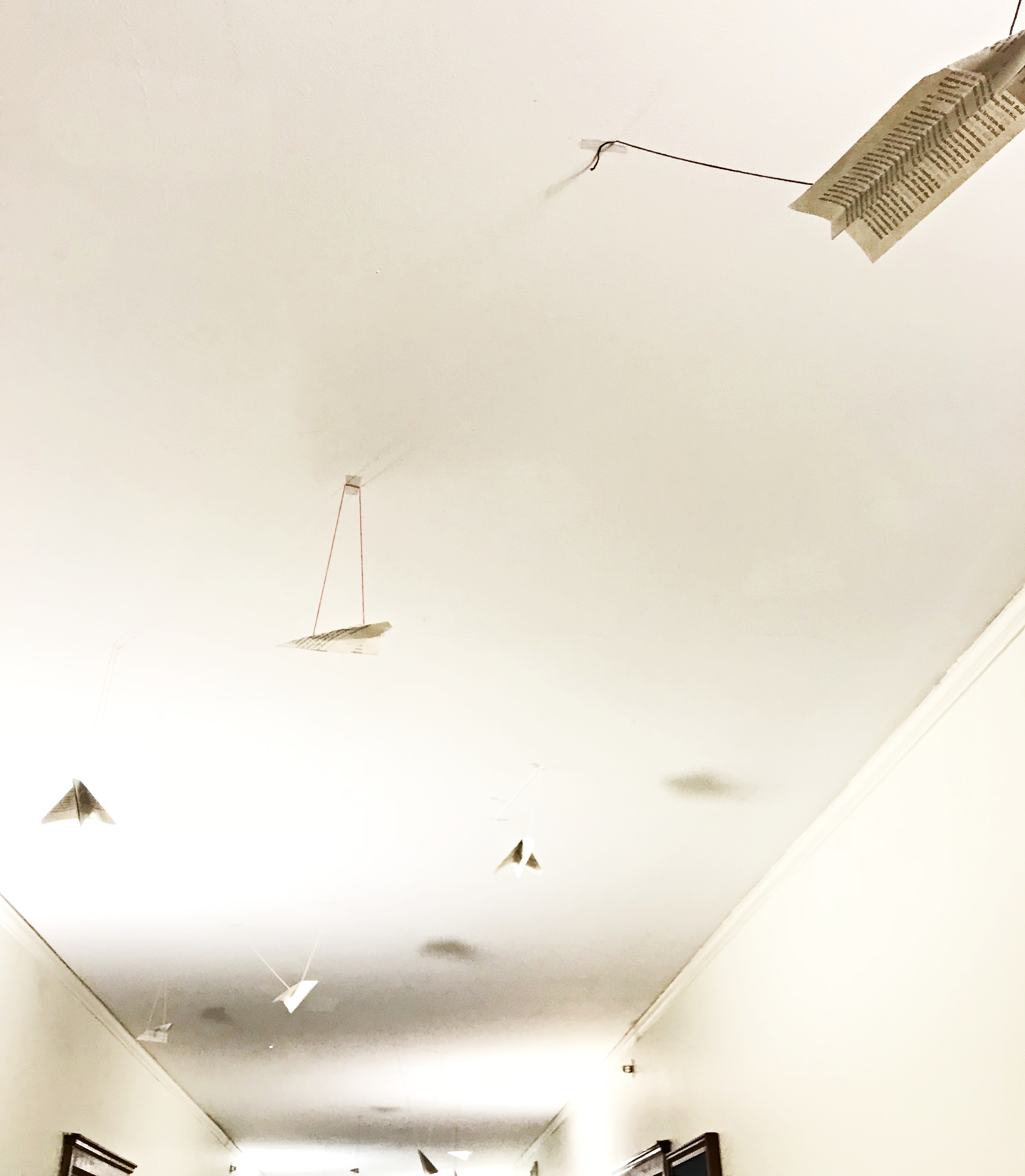 Whether we're off campus or on, Bryn Mawr is still our home, and the Lusty Cup our resource for late-night study sessions. The other day I walked through the dorms to see the imaginative hall decorations. Each dorm hall at Bryn Mawr is festively outfitted. Pembroke West, my first-year dorm, was covered in glitter, sequins, and vibrant collages. My junior-year hall in Rockefeller was whimsically decorated with paper airplanes made from the pages of books and suspended from the ceiling.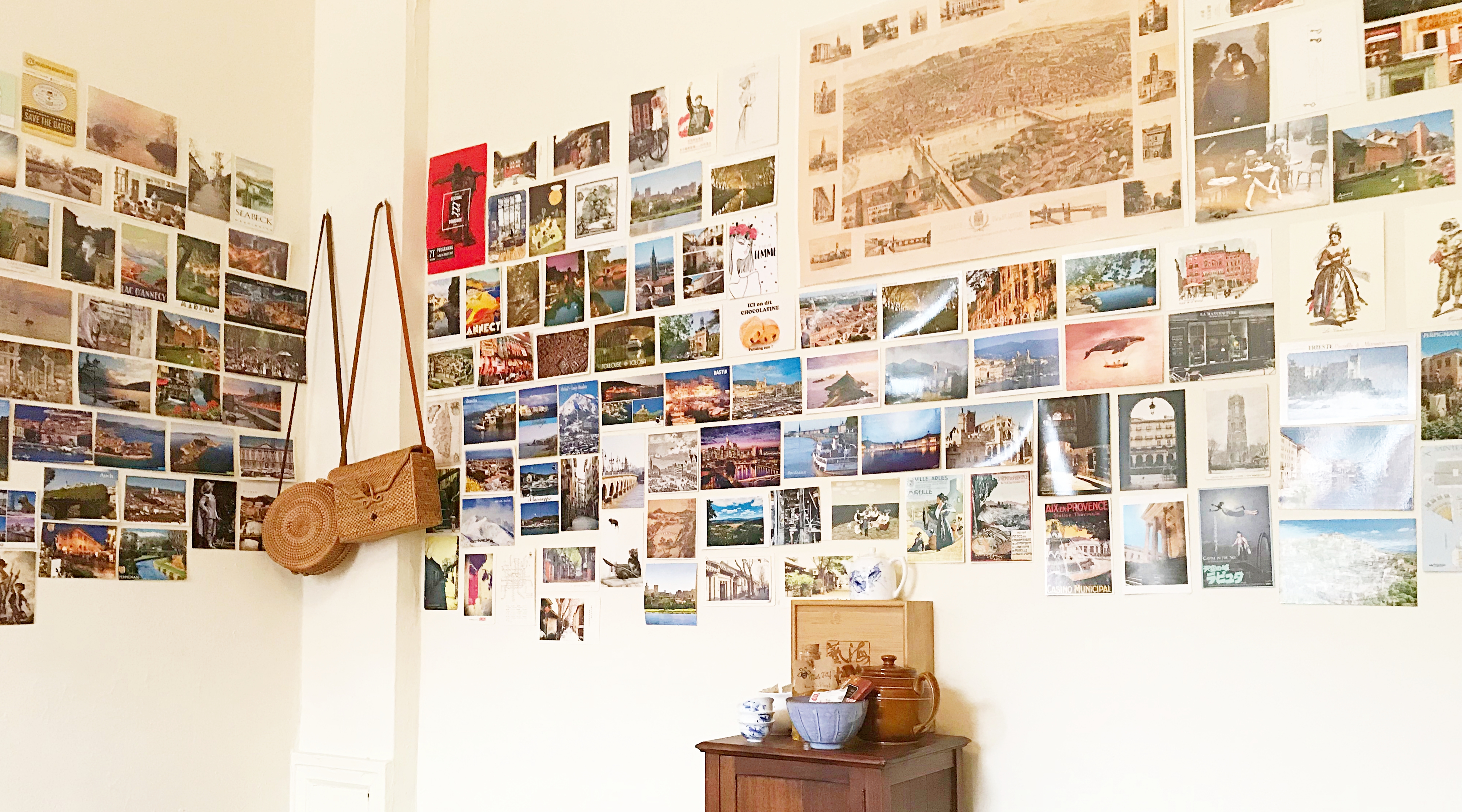 Inspired, I have begun to bring life to my own formerly bare walls, mounting posters, postcards, and maps. A semester abroad has added new worlds to my walls, and a large portion is now devoted to Southern France. In each city I travel to I search for the perfect postcard—a light, inexpensive memento. And as much as I enjoy sending postcards, I equally like to save them. A single card can summon a host of memories. A postcard of a port town recalls a picnic on the pier with strawberries and goat cheese and freshly shelled fava beans with olive oil, then a sun-soaked bicycle ride along the coast, concluded with a sampling of local myrtle liquor. Yet everyone who spent 60 cents on that picture of the port town with the scarlet fishing boats will have a different flood of memories.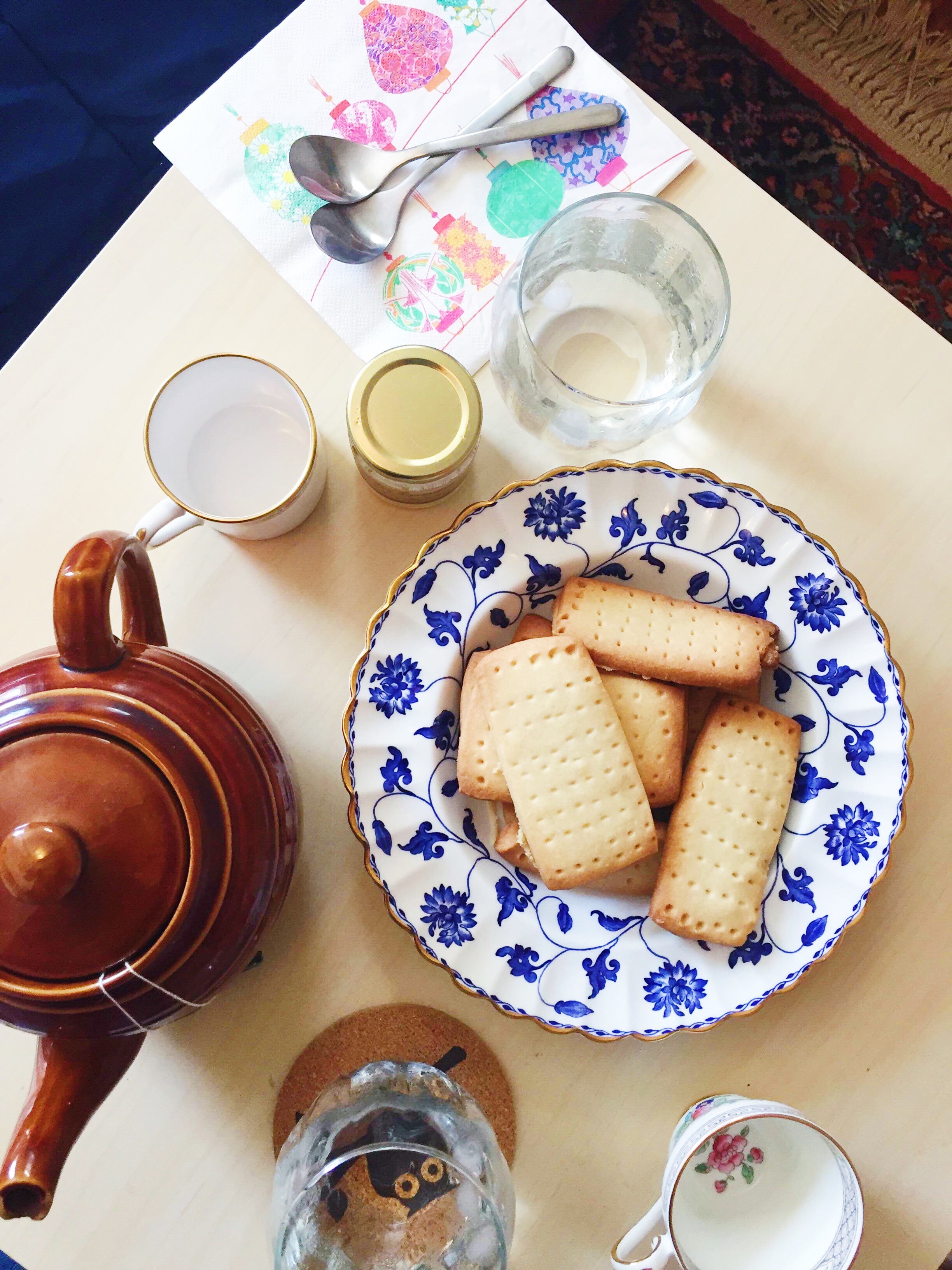 Later in the week, friend and fellow Banter Blogger Rachel came by to experiment with shortbread cookies. The results were a yummy success, although I suppose that with such generous amounts of butter, flour, and sugar, you can't go wrong. Rachel also studied abroad, in Quito, Ecuador. (Check out Rachel's blog chronicling her Bryn Mawr experience here!)
While the homework has begun, so have the reunions with friends, the excursions to Philly, the classroom debates, and the after-class discussions with professors. This year, as one of the French-major representatives, I volunteered at the French Department's table at our annual Academic Fair. While my job was to urge the incoming students to enroll in French classes, they needed no coaxing.
To all the first-years: You inspire me! I love your excitement. I'm sure there was a bit of anxiety or nerves mixed in that day, that a few of you are still worried about fulfilling credits, finding room for that class, making new friends, exploring college life—but know that we were all there! We are so happy you're here with your energy and joie de vivre, and those are just what you need embark on your Bryn Mawr experience!
I am excited to chronicle my final year at my beloved Mawr with you. Anassa kata…!