This week we celebrated the Lunar New Year, or Spring Festival, which fell on Feb. 5. I enjoyed the festivities in three very different settings, each honoring the spirit of tradition, togetherness, and (of course) good food.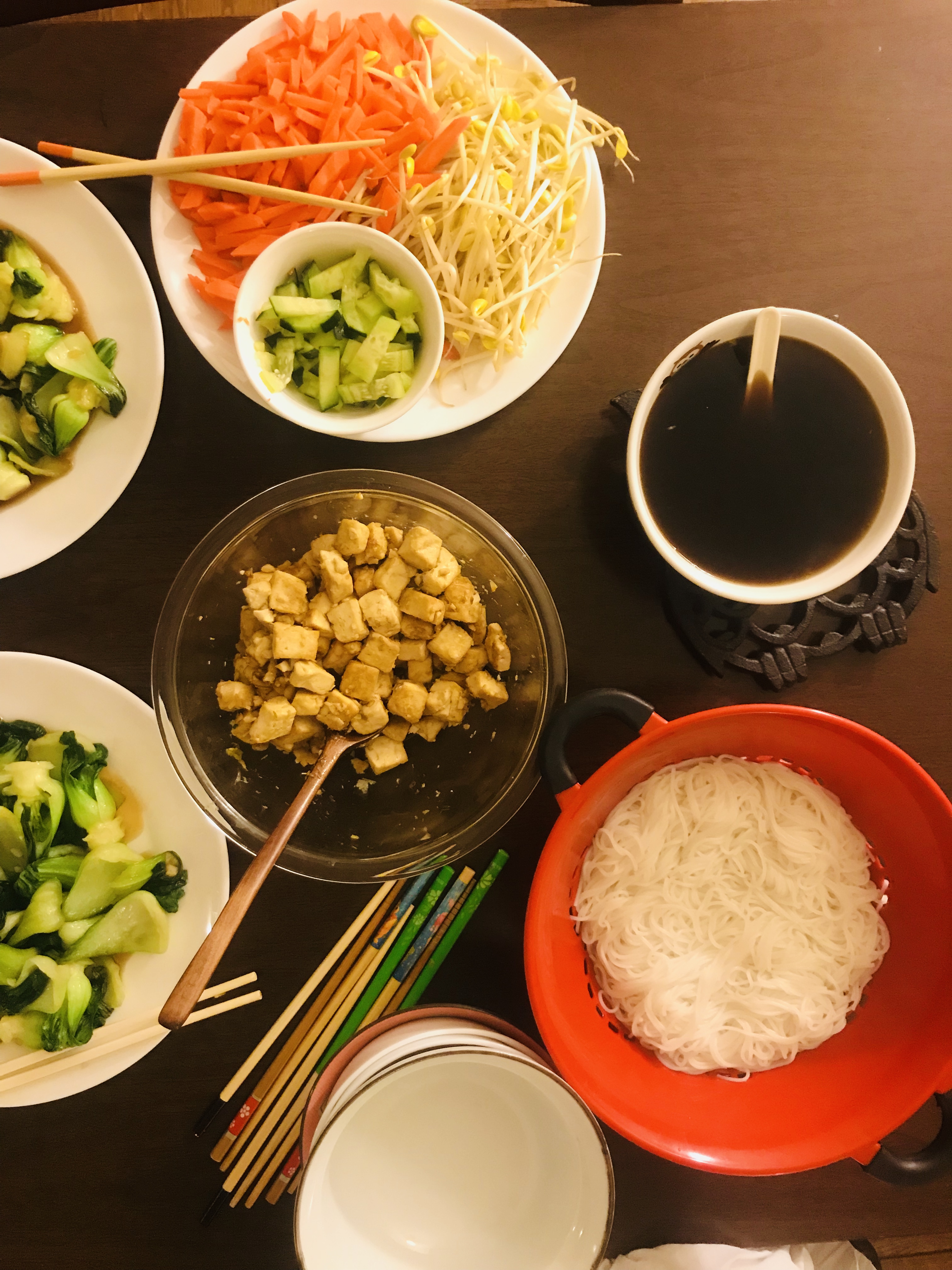 The first was at the Reading Terminal Market in Philadelphia. The market, known for its Pennsylvanian favorites — scrapple and Philly cheese steak — adopted an Asian theme for the day. Red paper lanterns were hung from the ceiling, and students dressed in bright red and gold costumes performed the lion dance through the aisles of the market. The papier-mâché head of the lion looked quite heavy, and while visibility have been limited for the dancer inside, for the spectators the glimmering gold eyes of the beast are both beautiful and (especially for children) terrifying. I thought back to my first year at the Mawr when our Chinese class choreographed and performed a lion dance for the East Asian Department's New Year party. Although our dance was perhaps not the most acrobatic or graceful, being part of the dragon gave us an energy and excitement I'll always remember.
The second celebration took place in our apartment. My roommate's family is originally from Vietnam, and each year they celebrate the Lunar New Year. This year, Sabrina let me participate in her celebration and taught me about her family's religious traditions. On the little shrine in the kitchen we made offerings of cookies, oranges, and apples to the kitchen god Tet Tao Quan, who watches over the family. Tet Tao Quan reminded me of a discussion we had in my "Rome as Palimpsests" class about the Lares and Penates, also household gods to whom the family would make offerings. There is something homey, comforting, and elemental about a kitchen spirit looking out for the household.
Finally, on New Year's day, after a scrumptious dinner prepared with friends at our apartment, I made my way to a celebration on campus, the Lunar New Year Tea Party. As with many campus events or club events, all were welcome, and the food as well as the turnout was plentiful. As I am adopted, my family does not celebrate Chinese New Year, and I was not brought up practicing any of the traditions. However, thanks to the invitation from friends and student groups, I felt privileged to partake in a different cultural experience, and joyful at sharing this experience with others.