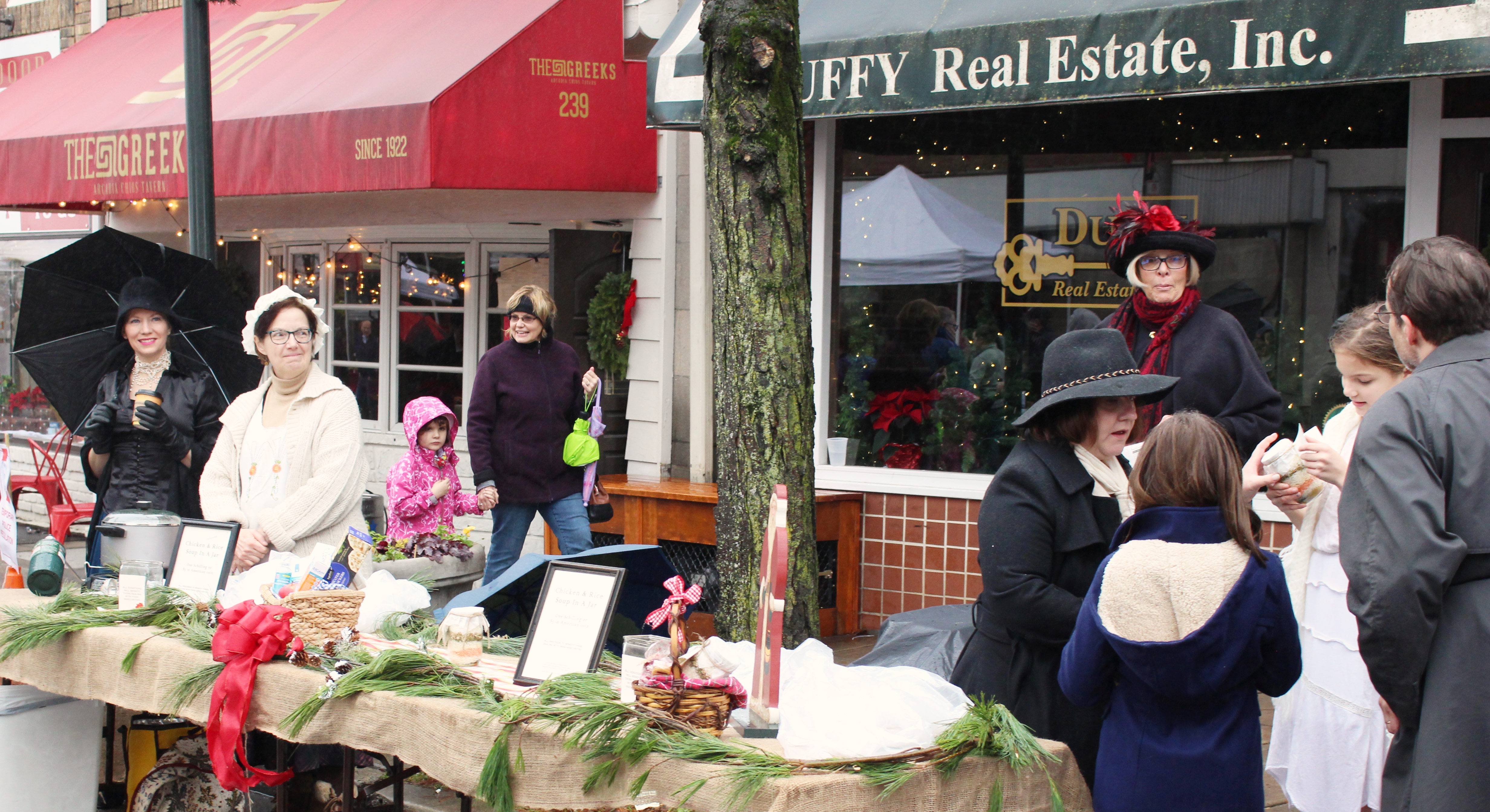 Bryn Mawr is located on the Main Line, a string of prosperous suburban towns that grew along the early rail line running west from Philadelphia. As much as I encourage exploring the city, I think we have the tendency to bypass the towns in between Bryn Mawr and Philadelphia. Of course, we students love Ardmore for its Trader Joe's, and those who take classes at Haverford frequent the Green Engine Coffee Co., but we do not often venture farther.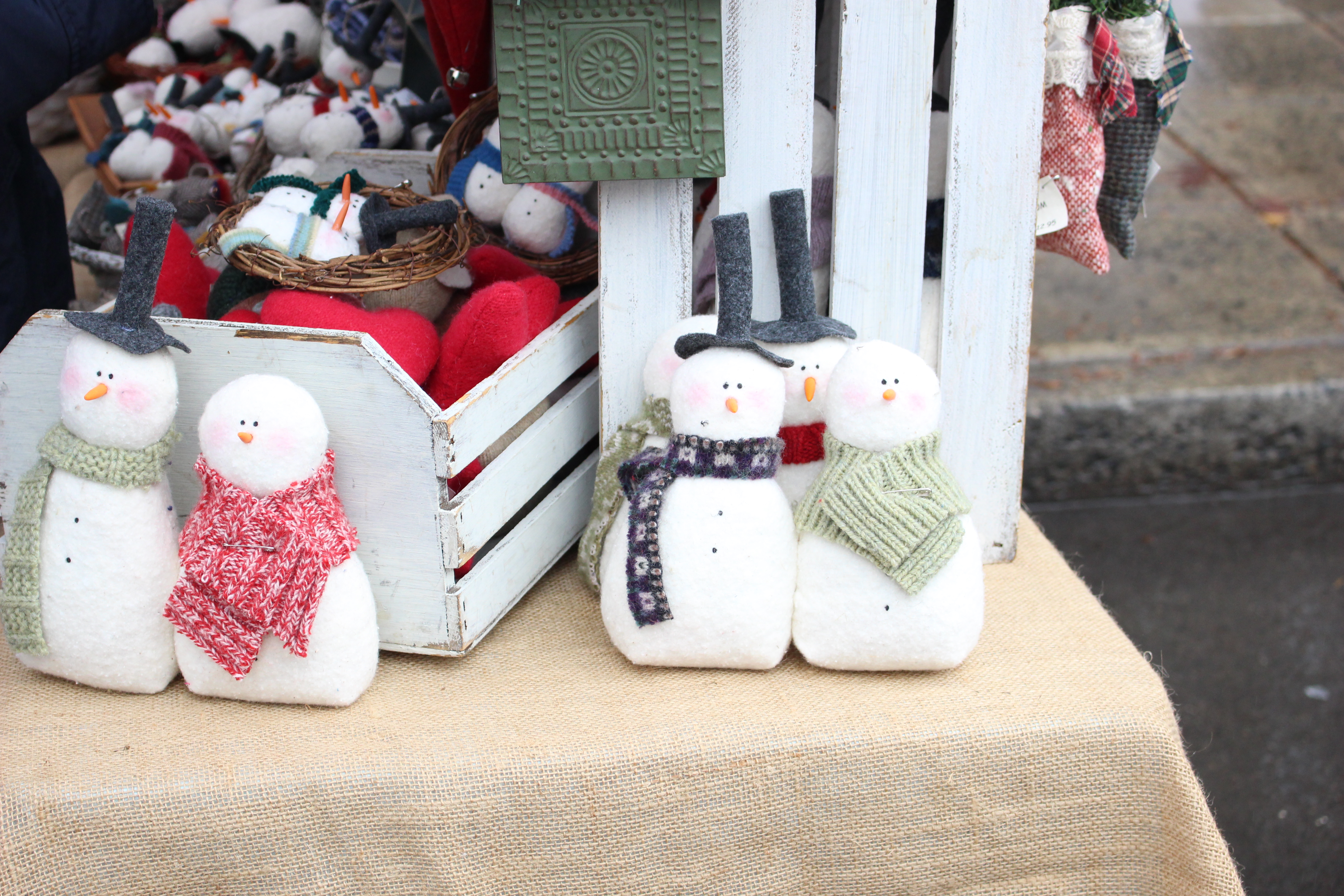 Yet if there is one town on the Main Line that stands out among the others and retains its old charm, complete with a local hardware shop, a family-owned grocery, a movie theater with a traditional marquee, and a cheese shop, that would be Narberth.
Sunday, December 2, was a particularly good time for a visit, as it was the annual Narberth Dickens Festival.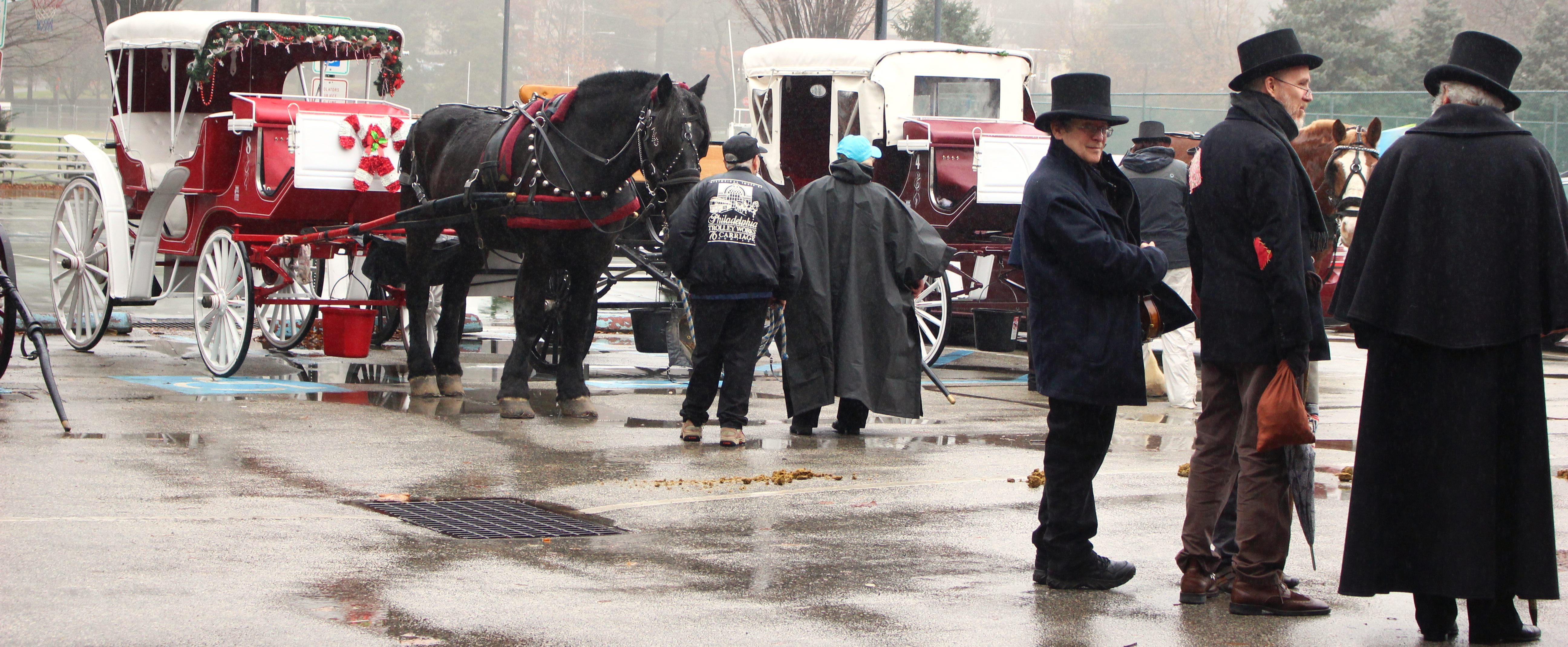 For the day, the entire town transformed into mid-nineteenth-century London. The day's fog and drizzle were just the thing for an atmospheric Dickensian representation of London. There were Christmas carolers in wool coats and muffs and bonnets, and a small band playing carols at the train station. You could catch a reading of A Christmas Carol and take a carriage ride. I saw handmade wreaths of ivy and pine tied with crimson bows, and there was even a cobbler who peddled his wares in a cart that he pulled through the streets.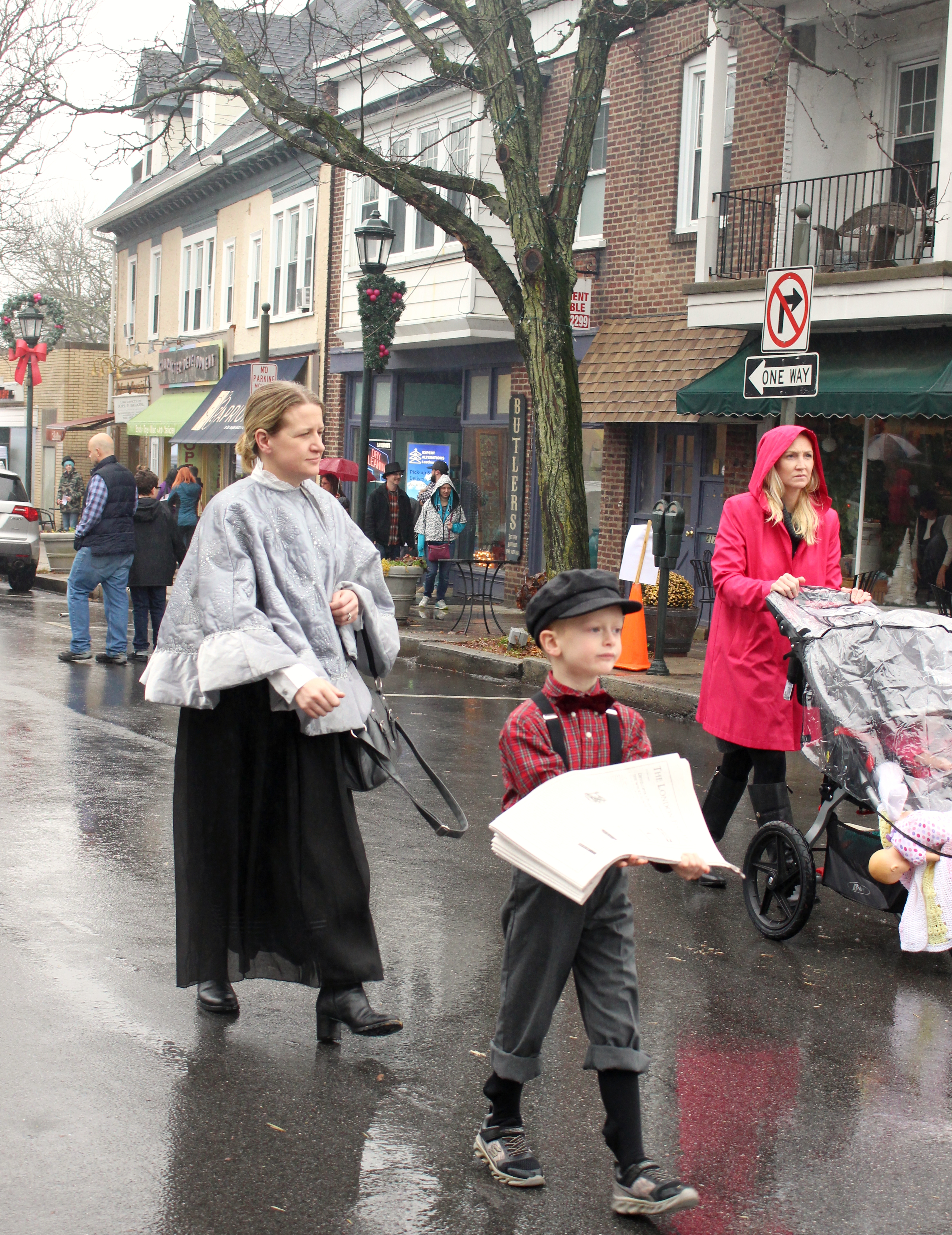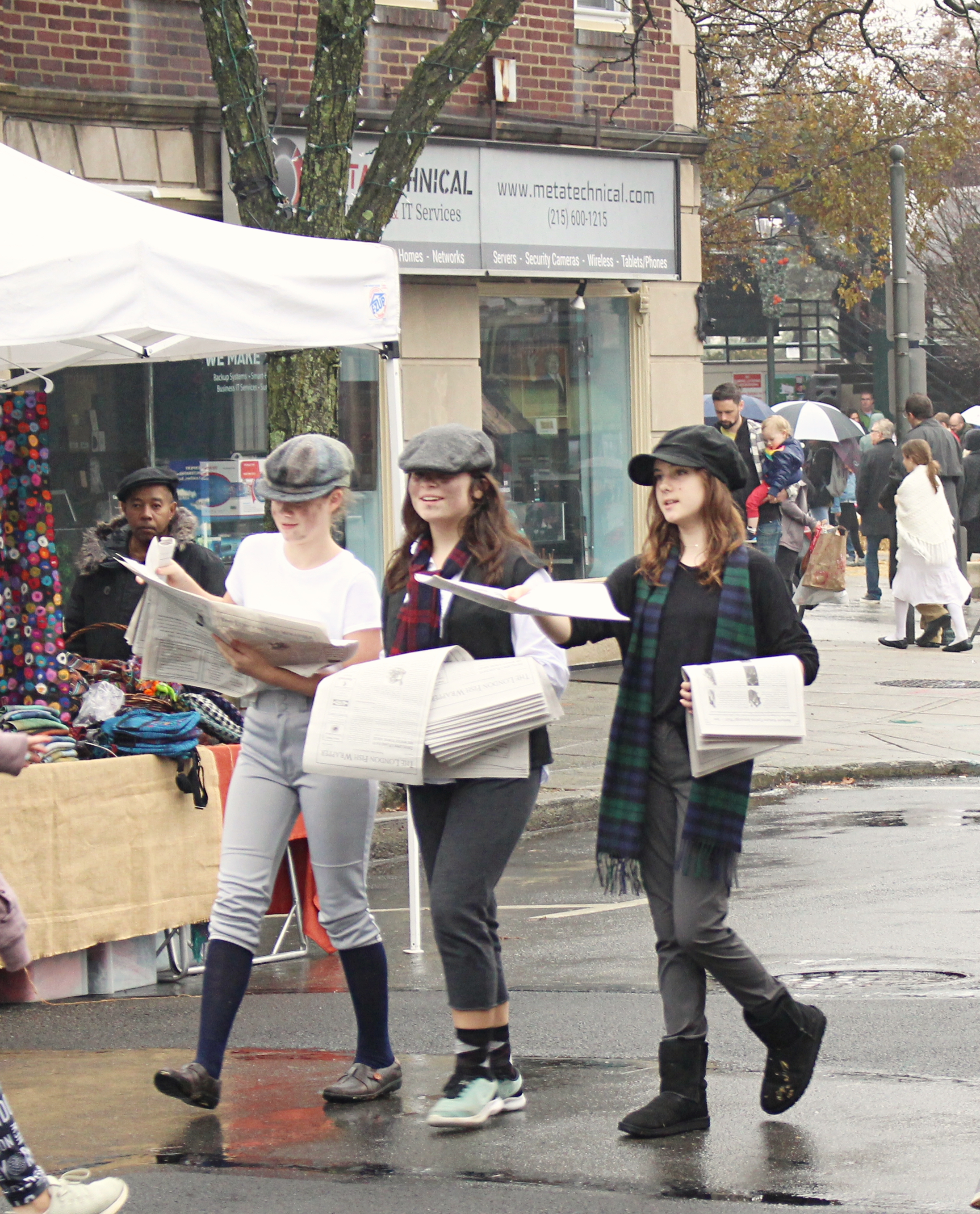 Running up and down the main drag were newspaper boys and girls shouting "Papers, get your papers!" I was handed a copy of the London Fish Wrapper (December 2, 1842), which proved a delightful read later that night. Some of the articles included "Hong Kong Island Joins Her Majesty's Empire," "New Author Bursts onto the Scene: Charles Dickens, Will He Amount to Anything?," "Baldwin Locomotive Going Full-Steam Ahead," and "Mendelssohn Tries to Stay Atop the Charts with His Symphony #3." Marley, Jacob (1775–1842) was listed in the obituaries.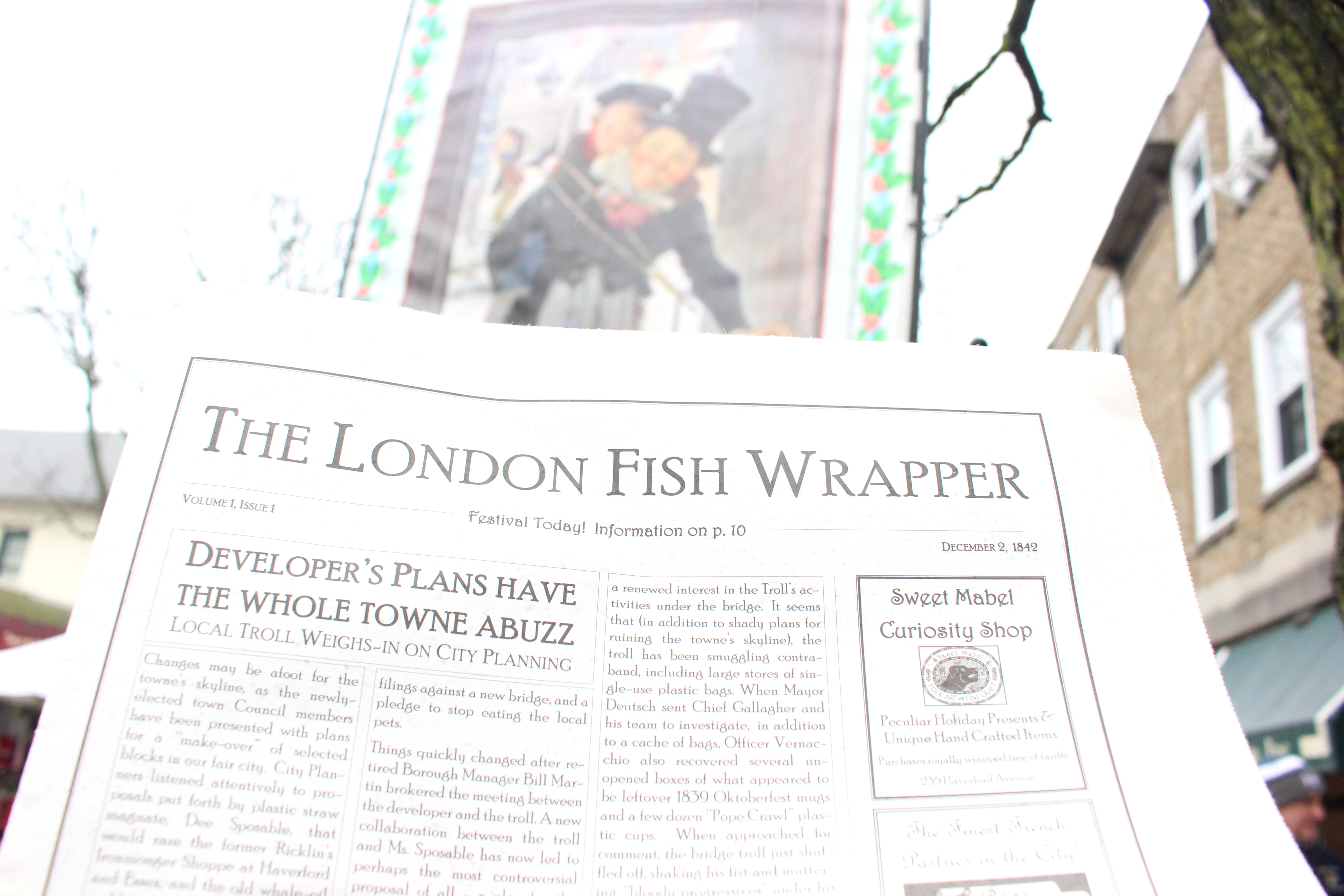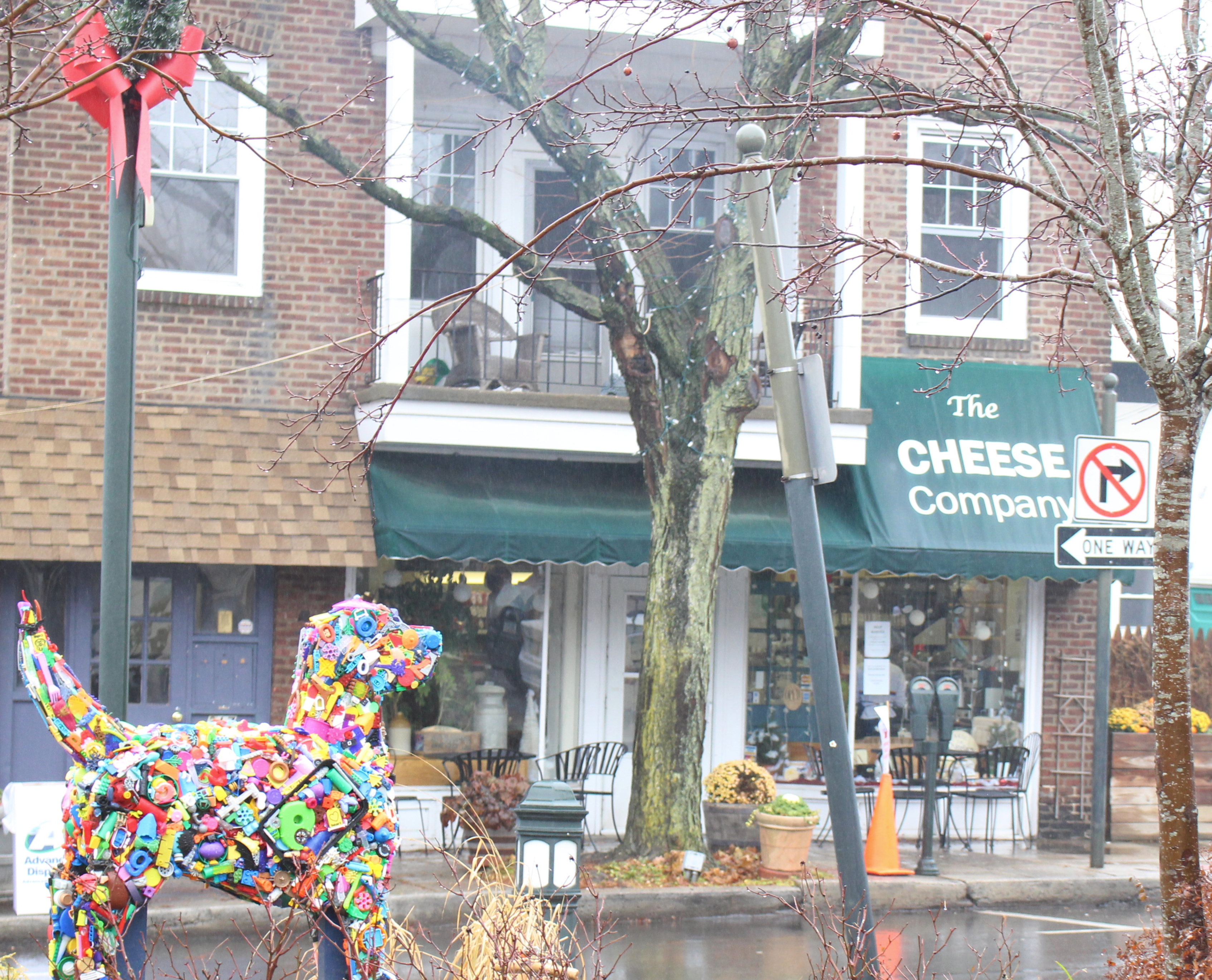 I have to confess my personal connection to Narberth, which is cheese. Do you have a yen for the right piece of cheese? Or would you like to salivate in wonder before a case of triple-cream bries, Sardinian truffle-stuffed cheeses, and goat cheeses dipped in vegetable ash? This year I started working part time at the Narberth Cheese Company, a community institution since the 1970s. (Part of the impetus was likely a semester spent in France and the proliferation of magical fromageries there.) 
I encourage you to explore the town of Narberth—it's just 13 minutes by train—and when you do, pay me a visit at the Cheese Shop!