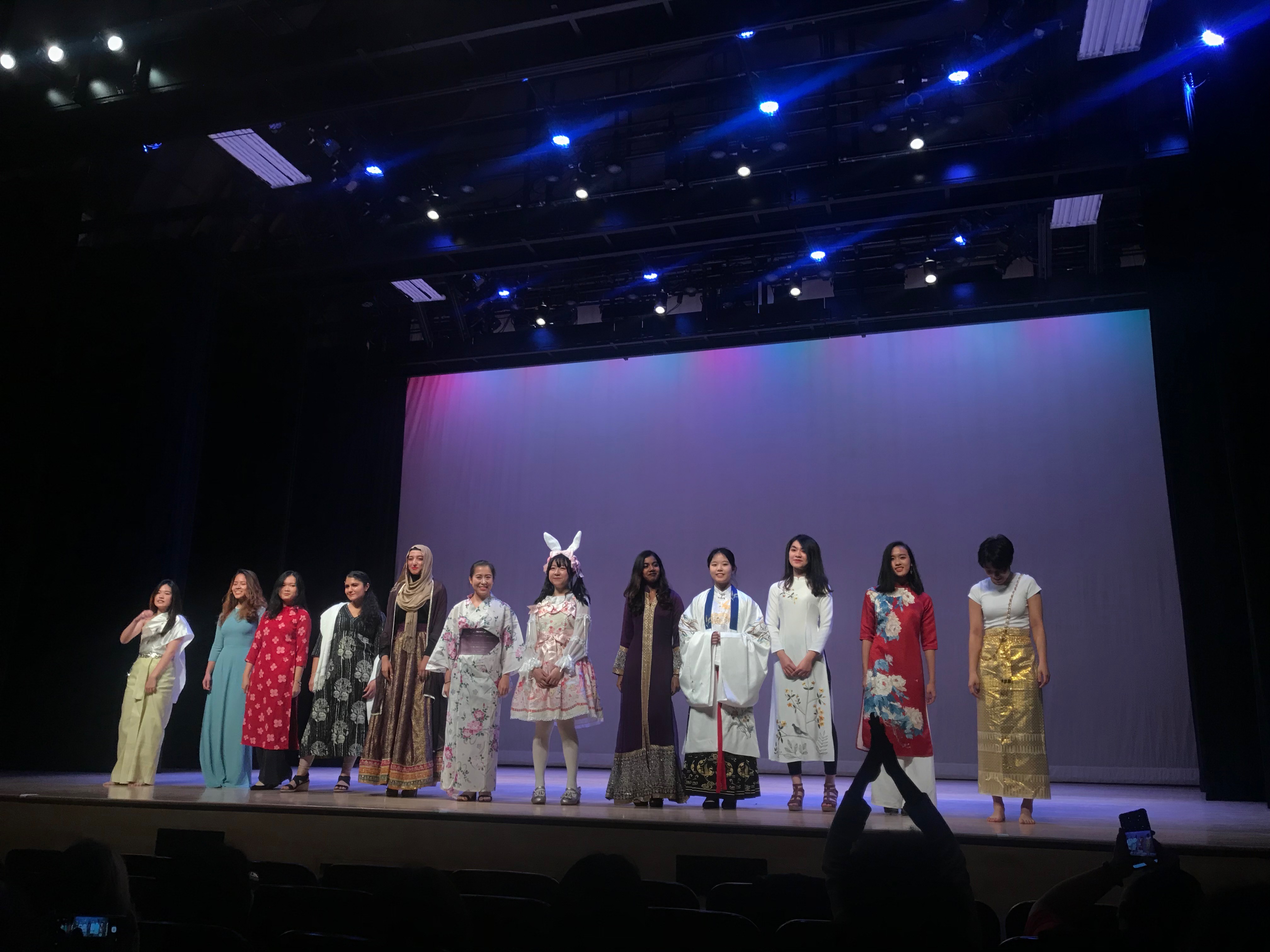 Each fall the Bryn Mawr Asian Student Association (ASA) hosts a fully student-organized and student-led show to showcase talent in the community. As I understand, it's a lengthy process for which planning begins at the close of the previous year's concert. Therefore, the two-hour show in Goodhart Hall is the meticulously organized pride of ASA, from the dancers to the guest performers to the lights and, not least of all, the food. The show is always a success. This year was no exception, which the size of the audience, as well as the decibel level of their appreciation, could attest to. This show also marks the first time Bryn Mawr and Haverford's Asian Students Associations combined forces to create the splendid, amply attended ASA x HASA Culture Show 2018: Celebration. ASA president Jessie Chen was the ringleader of this year's show and, along with the ASA e-board, carried the night with a professional balance of grace, enthusiasm, and wit.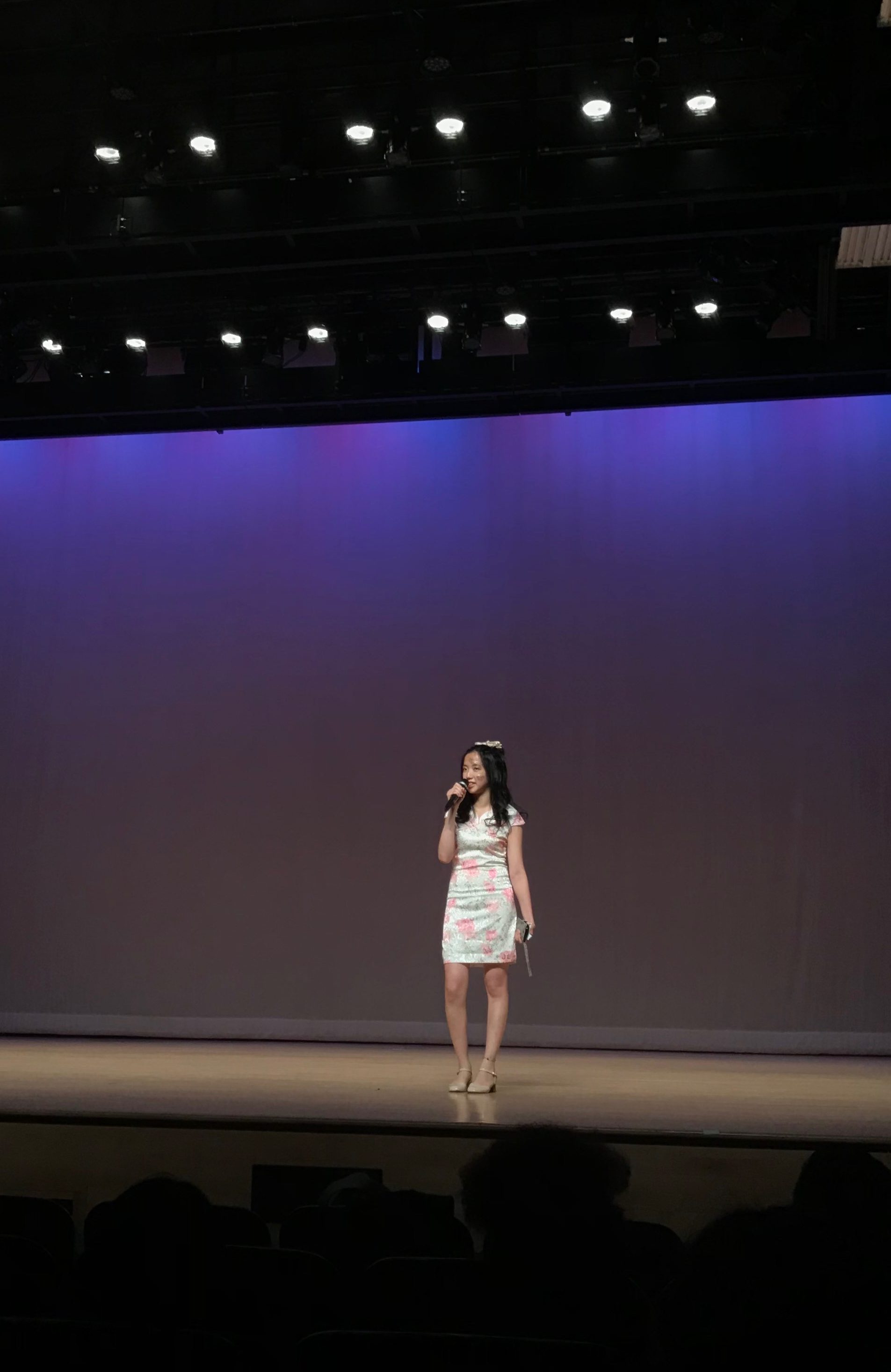 "Putting the culture show together was a test of entirely new ideas," Jessie said, "and the first time we've broken off from the traditions and norms ASA had established for the past several years. Despite the various moments of uncertainty I faced . . . by the end I truly felt that the success of the event came from the level of conviction I had for everyone involved: trust in the performers, the fashion models, the Haverford Asian Students Association, Alex Luu, and my e-board. Most importantly, I trusted that the audience could feel my sincerity."
The night's guest star was Alex Luu, a spoken-word poet whose poetry ranged from amusing descriptions to powerfully poignant statements of his experience as an Asian American. Describing his immigrant mother's tireless love and devotion to the family, Luu recalled, "Every night she cooks the family a memory." And in a passage that lingered with me, Luu likened the experience of poetry to the mysterious healing power of the Yànwō bird's nest soup. The famous nests are collected in the caves of China and boiled into a delicious and medicinal soup, one of the rarest delicacies of Chinese cuisine. Like the bird's nest soup, Luu's poetry was healing for us, soothing in a cathartic sense, as its "sweetness [was] from a bitter past."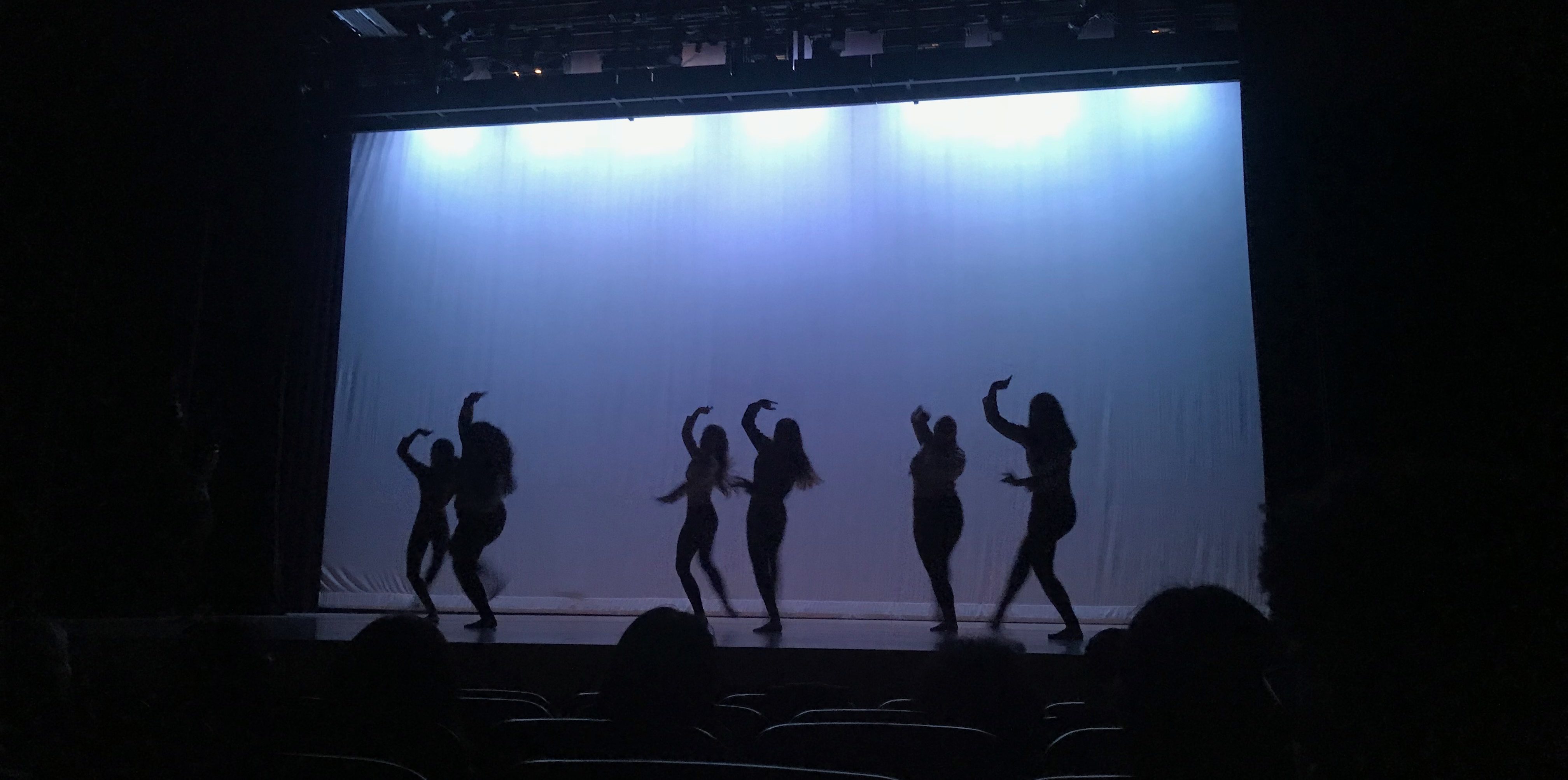 The Culture Show ended with a feast to celebrate the performers. It seemed fitting that food should close the night's festivities. What better way for attendees to savor the evening and learn about each other than to partake in a culture's foremost display of affection, including in this case crispy salty rice cakes, soft taro-filled steamed buns, bánh mì with pickled carrots and juicy roast pork, and spring rolls with shrimp and lettuce. The banquet was a satisfying grand finale, a tasty performance that brought together all our cultures, and one that we consumed with love and voracious appetite.
As for the individual acts in the community, I will let some of the performers share their experience: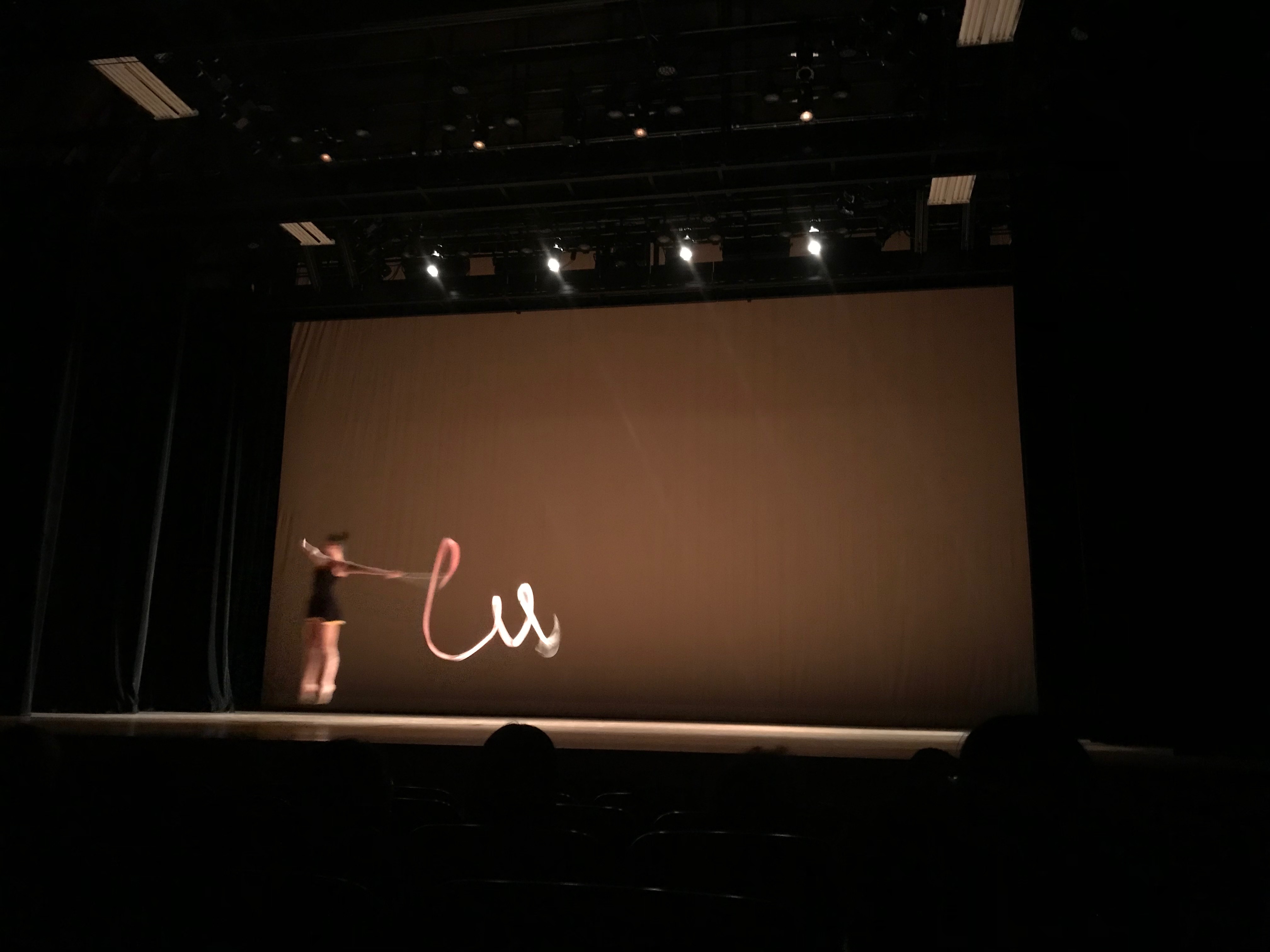 Jaclyn Lo '22 (rhythmic ribbon gymnastics):
"I'm a freshman this year, and I thought it'd be a great opportunity to share a sport that's been a huge part of my life for the past six years! It was also exciting to be able to join others of Asian ethnicity to showcase our unique talents."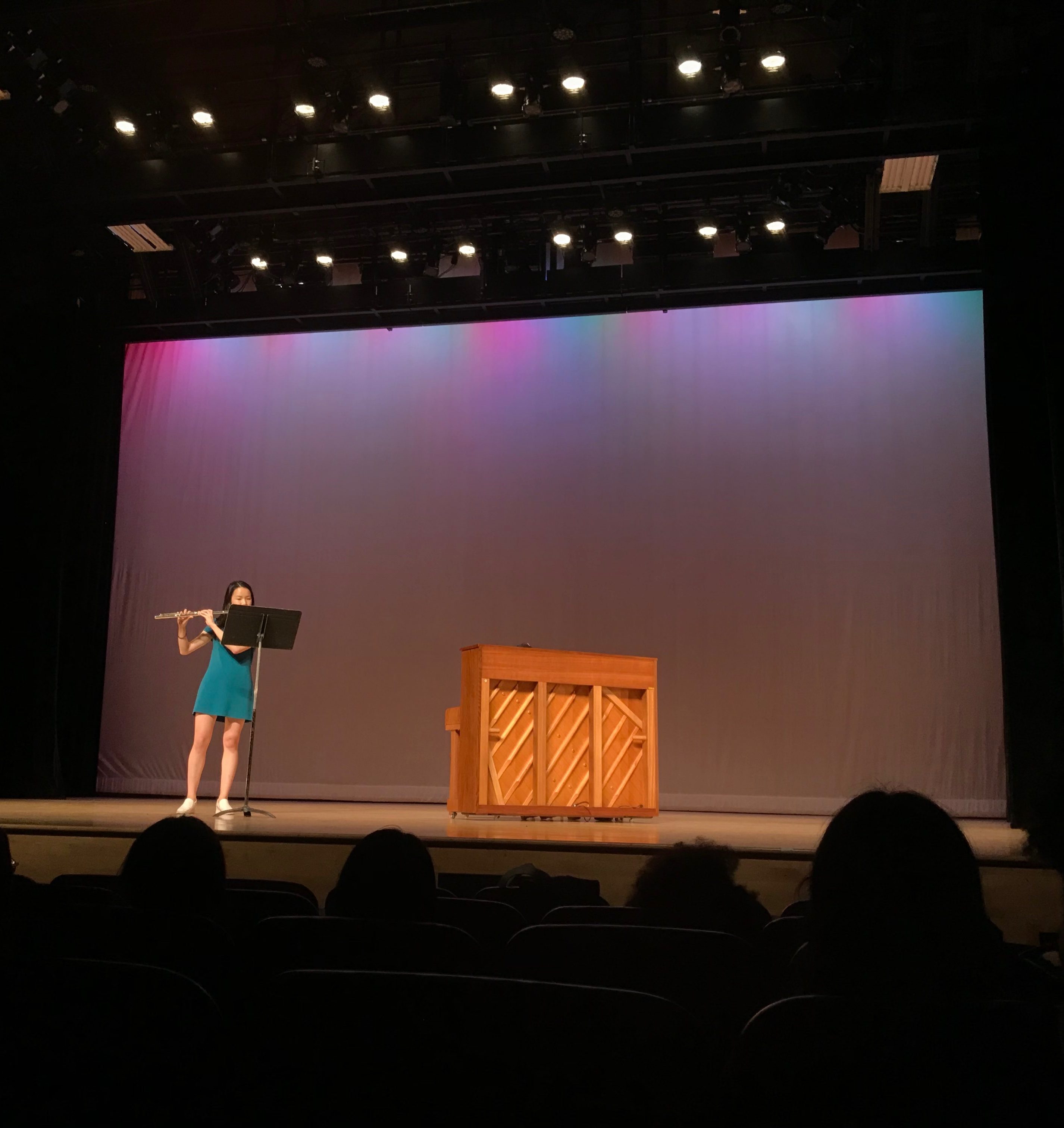 Danielle Xie '19 (Nocturne for Flute and Piano by Lili Boulanger):
"I wanted to perform in the ASA Culture Show because ASA is a club I have been a part of since my freshman year, and each year I have enjoyed seeing the talent onstage put forth by our members. I realized that I had never been a part of the show myself and that this would be my last chance to do so, so I decided to jump on the opportunity when signups came out. Emily (HC, '20) and I have previously worked together in the same chamber group, so I knew it wouldn't be too difficult for us to pull together a piece for the show!"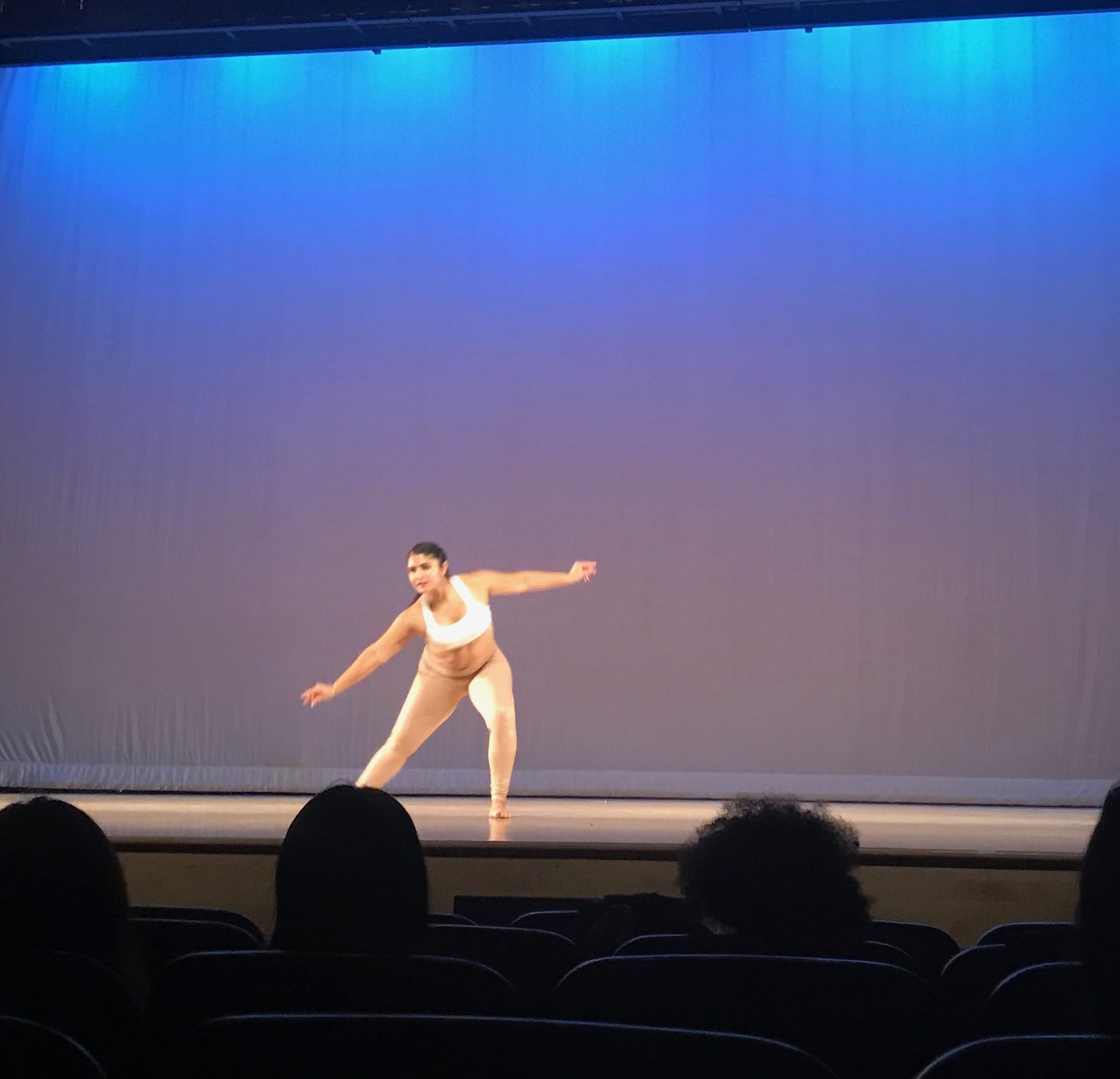 Mala Sharma ("Taal Se Taal Mila," a song from the '90s Hindustani film Taalfeaturing the iconic Aishwarya Rai Bachan):
"I chose to perform for the ASA Culture Show because there aren't many landmark opportunities for showcasing one's talent or skills at this school. As someone who's not part of a dance group, I like snatching up a chance to flex independently and feel good from the endorphin rush of being back on stage. It was especially amazing that my sister Geeta Sharma had a surprise entrance during my solo, because we have danced together throughout our lives. We were always the power sisters who performed together, our names combining into new conglomerate forms depending on the emcee of the night. Now my BMC fam knows the real me."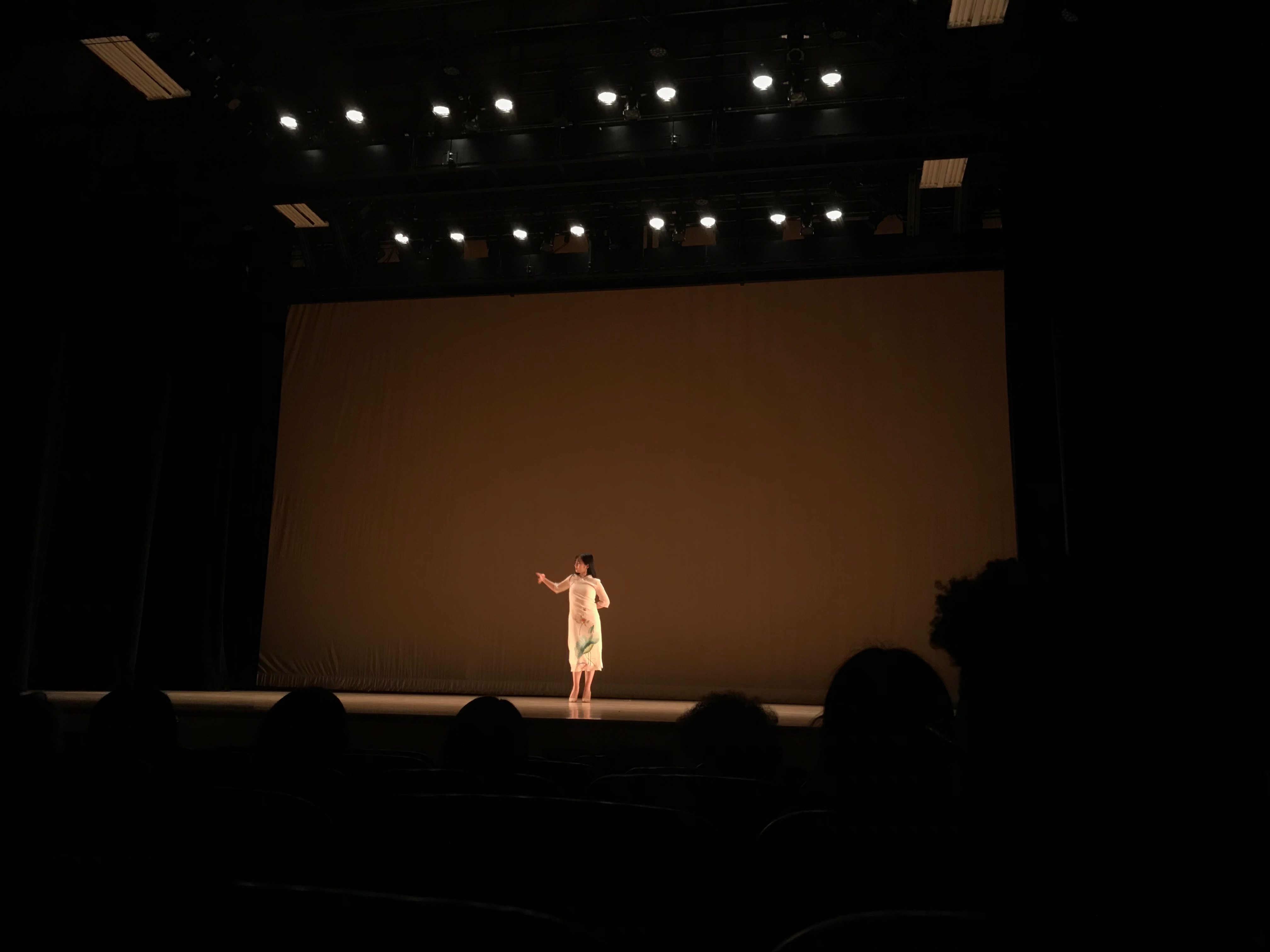 Jie Gao '19 ("Jade Smoke," or 玉生烟)
"My [dance] performance was adapted from a famous line of a Tang poem titled 'Jin Se' (the lavishly decorated zither) by Li Shangyin. It's quite a sad story of a woman called Zi Yu (purple jade) who falls in love with a man but does not marry him. After she dies of depression, that man returns from traveling and visits her tomb, where he sees the ghost of Zi Yu. When he tries to hug her, she disappears in smoke. I personally love this song a lot because I'm a fan of Chinese poetry.
"I understand that it is hard for people who don't know Mandarin to learn about the beauty of Chinese literature, so I thought performing a dance would be easier for the audience to get a hint of how elegant our culture is. Also, the choreography itself reflects one aesthetic principle of Chinese classical dance: that all movements should be completed naturally and smoothly like the flow of water. So, in my opinion, this performance is a good representative of Chinese culture that I'd like to share with the Bryn Mawr community and beyond."