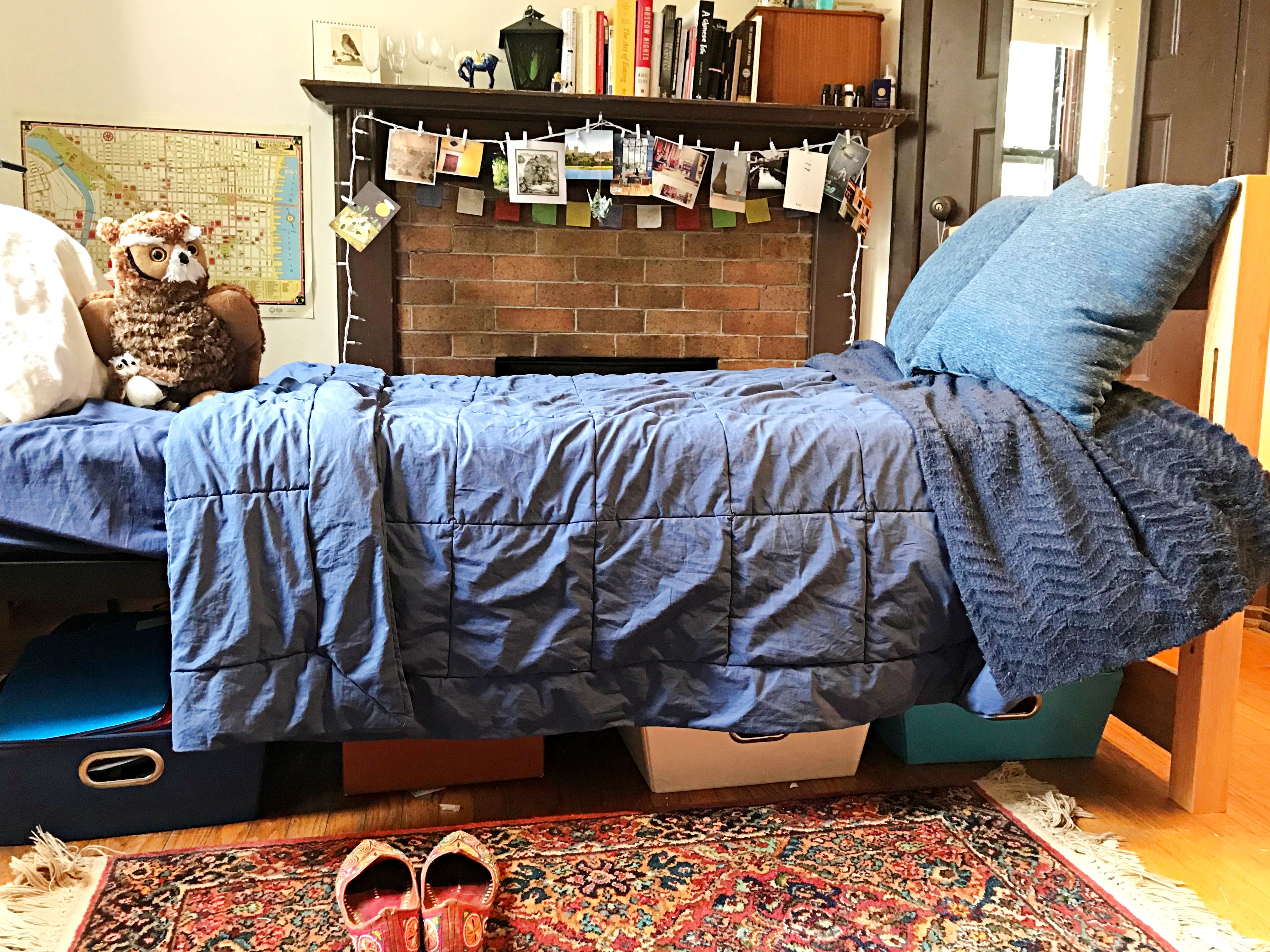 The carved owls sitting on top of the bannisters were what caught my eye the first time I toured of Bryn Mawr…The owls, the grand piano in the common room, and the *stained glass doors of each dorm room. Now, in my third year at Bryn Mawr, I have a cozy room in that same dorm, Rockefeller.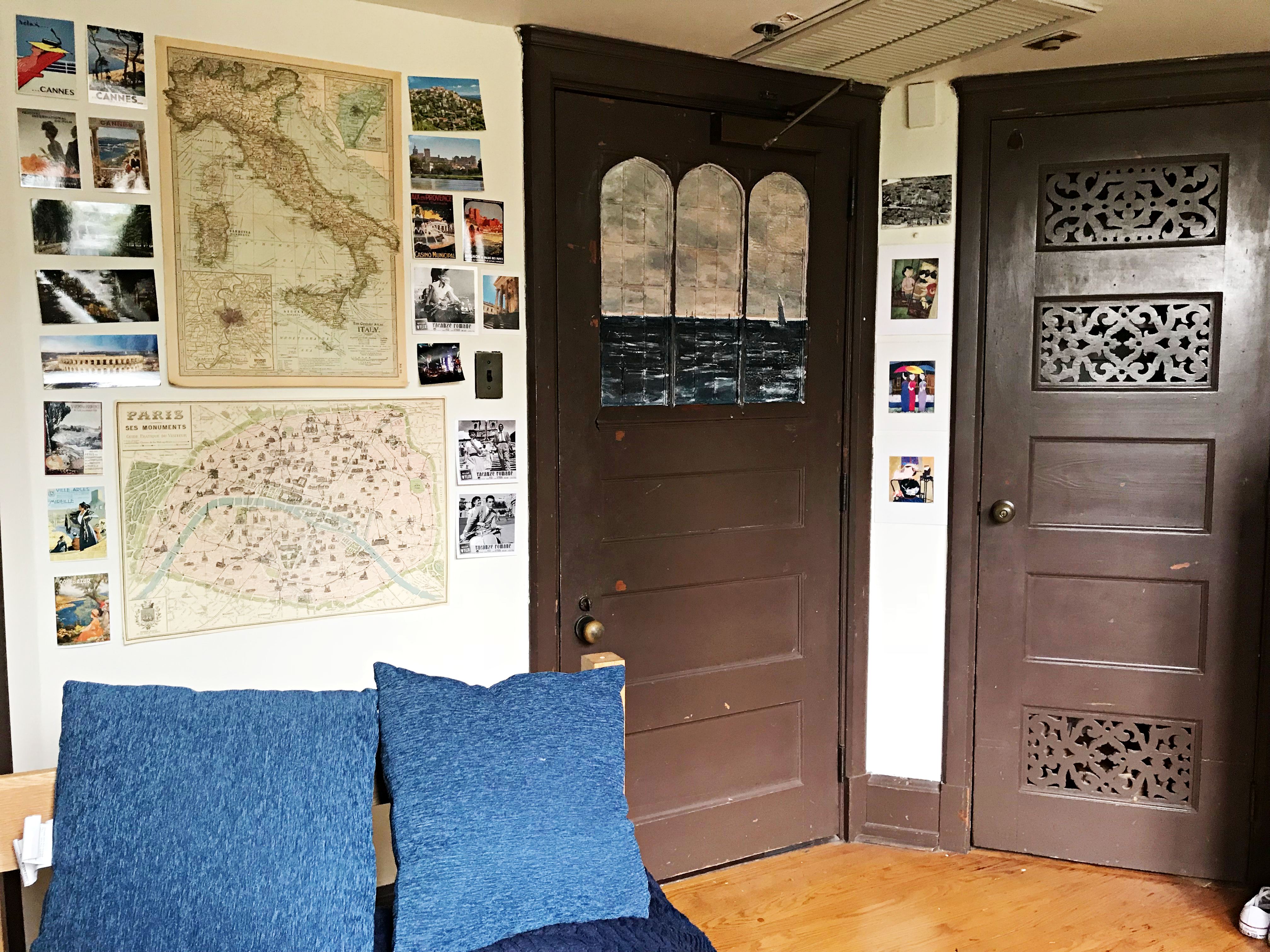 For new students, what follows are a few packing suggestions. These objects always come with me to my dorm room at the Mawr!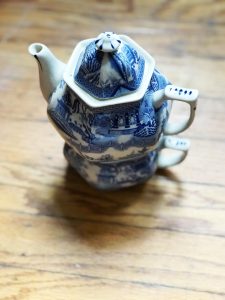 A Teapot: I am a tea drinker. Flower teas, fruit teas, teas with honey, sugar, milk, or plain green tea— I will drink it all over the course of a semester. My cup with its adjoining tea pot has been put to use almost as much as my textbooks. If you are a tea enthusiast, remember a hot water boiler!
Books: I try to bring a mixture of books- favorites I have read over and over, new books I plan to read, and the books for my courses. They sit on the mantel on either side of my lantern.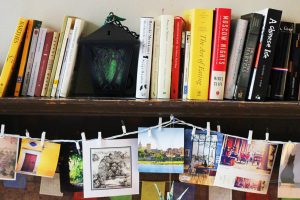 My Lantern: A companion throughout my Bryn Mawr journey, the little green owl lantern comes out for traditions! (Read more about the tradition of lantern night and here!)
Postcards: When I travel, I collect postcards of the places I visit. Each year at Bryn Mawr I have covered my wall with various postcards and maps. The postcards remind me of my travels and the maps inspire me to explore.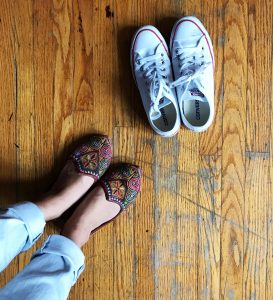 Sneakers: Walking through the leaves on a fall day, walking around Rittenhouse Square in Philly, walking to class at Haverford? I can't live without my sneakers. Make sure to pack a pair! (Check out my post on walks around the area.)
String Lights: I have always loved string lights because they light up the room and give it a feeling of warmth and coziness— especially the colorful ones. My set of rainbow lights hangs around my windows and from outside, you can see the pinkish glow.
Owl Print: My senior year of high school, I had a calendar with prints of different birds and animals. When I found out I was accepted at Bryn Mawr, the owl happened to be the print of the month! My parents wrote notes on the back of the owl and put it in a little frame which hangs above my desk for encouragement.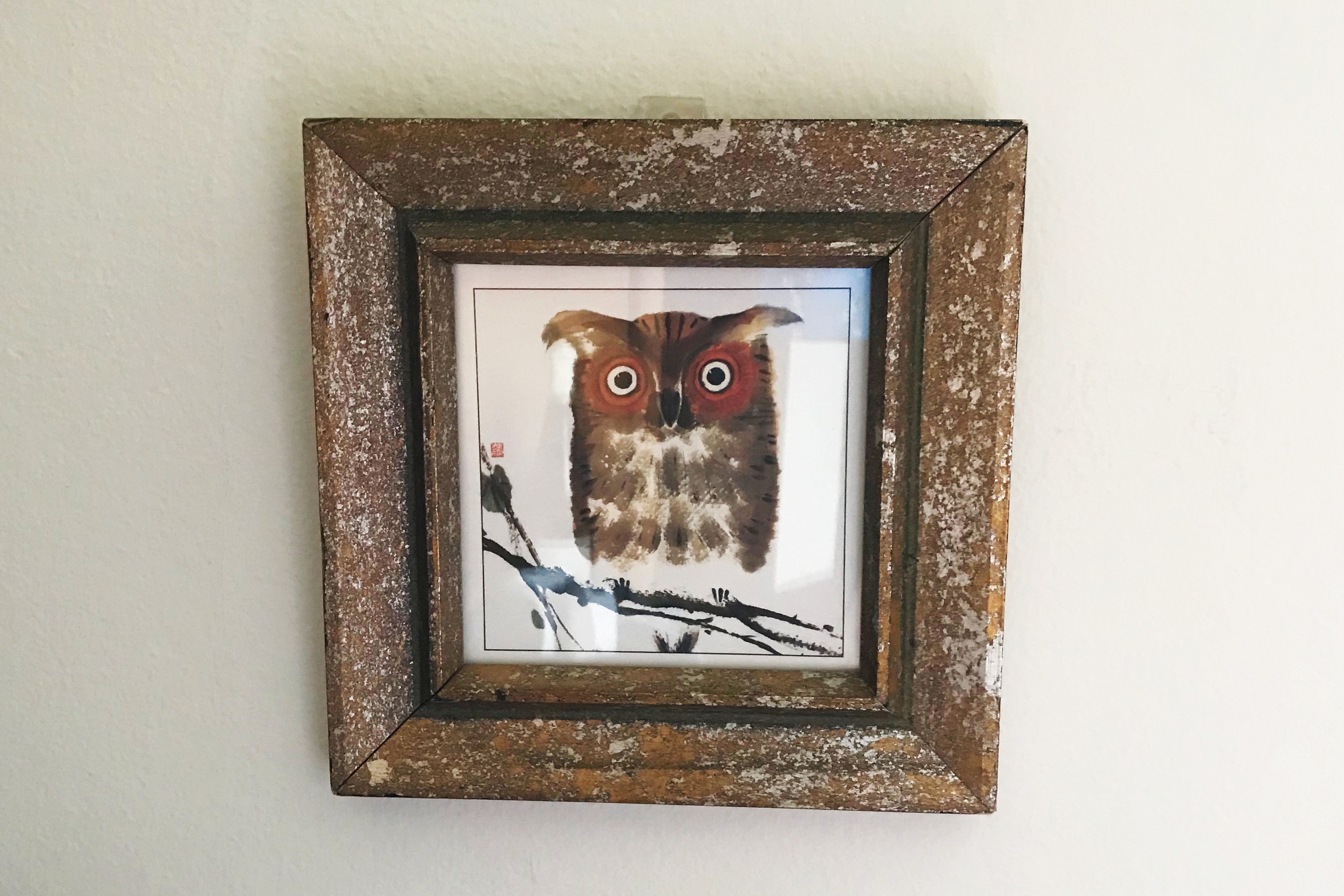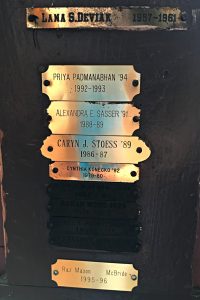 Some rooms have name plates from the Mawrters who have lived in their rooms. "Margaret Morris" lived in my dorm room from 1905-1906!
*Students can paint the glass portion of their doors in whatever style they choose. The hallways of Rockefeller are extended art galleries filled with flowers, birds, cats, inspirational quotes, characters from books, and more [VIDEO]. My own door has the Central Perk sign with its steaming cup of coffee. It was so clever that I couldn't bear to paint over it. The reverse side of my door is an impressionistic painting of ships at sunrise. There were artists living in my room!
Mawrters, what can't you live without in your dorm room? Comment below!